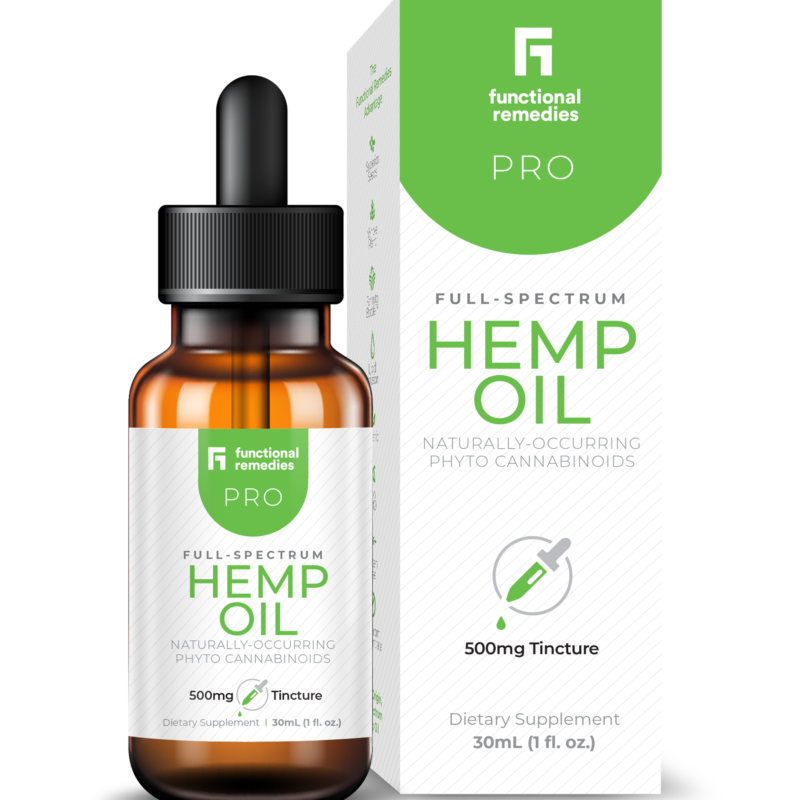 Functional Remedies Pro Full-Spectrum Hemp Oil 500mg
The endocannabinoid system (ESE)
is a biological system composed of endocannabinoids (cannabinoids naturally produced in the body such as anandamide and 2-AG), enzymes that synthesize and degrade the cannabinoids, and cannabinoid receptors (primarily CB1 and CB2) found in the central and peripheral nervous systems. The main purpose of the ECS is to maintain homeostasis in the body. Research has shown that introducing external phytocannabinoids could be useful in treating a variety of medical ailments.
Full-spectrum hemp oils are made with whole plant hemp extracts that contain all of the beneficial phytocannabinoids (CBG, CBN, and others), terpenes (beta-caryophyllene,
b –pinene, humulene, and limonene), plus flavonoids, polyphenols, and other important hemp-derived phytocompounds. In contrast, some hemp oil products are made from isolate concentrate and do not contain many of the beneficial phytocannabinoids.
---
More from this collection