To maintain your youthful glow in between skincare treatments at Medical Skin Aesthetics.  MultiHA Weekly Pads are powerful in minimizing pores, fine lines and smoothing out skin texture. Pads can be used weekly on areas that require rejuvenation. A highly potent combination of medical grade Alpha Hydroxy Acids that effectively keeps skin looking its best.
---
Please take a moment to look at these impressive photos.  These are images of a client's skin before and after using Medical Skin Aesthetics proprietary skin lightening cream.  After 3 months pores became refined, fine lines softer, hyperpigmentation is almost completely diminished.  Client maintains a healthy glow by having skincare treatments with Alisha Valverde and Bradley Greene, M.D.
---
SF Weekly's Best Of San Francisco issue. Medical Skin Aesthetics founder Alisha Valverde can help drooping debutantes in need of a complexion tune-up or 30-year-olds afflicted with adult acne. She delivers corrective facials with a perfectionistic touch, while her medical-grade chemical peels have earned her a gold star among harried socialites and brides-to-be.  
---
The most important component to a skincare regimen is sunblock. A simple and effective way to protect skin from sun damage is to apply sunblock to your entire body daily. Wearing sunblock indoors and outdoors will help preserve healthy skin from wrinkles, hyperpigmentation, capillaries and solar keratoses. We recommend a broad-spectrum sunblock to help protect skin from absorbing the harmful UVA (aging) and UVB (burning) rays. Medical Skin Aesthetics carries sunblocks that contain Zinc Oxide and Titanium Dioxide, these two active ingredients will help shield skin from UVB,UVA2,UVA1. Apply 2 tablespoons of sunblock to entire body 30 minutes before going...
---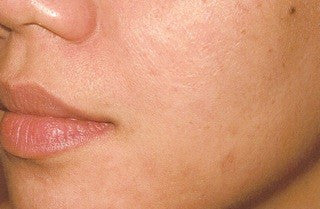 Medical Skin Aesthetics proprietary Medical Skin Treatments and customized Skincare Programs can transform your skin texture, reduce hyperpigmentation and soften fine lines within four to sixteen weeks. Please look at our before and after photos. Client had two medical skin treatments with Alisha Valverde and used Medical Skin Aesthetics proprietary skin prescription cream. Client followed her customized at home skincare program and results were noticed within 16 weeks.